Ethio-Türkiye's relation from the past to the future: Ethiopia's Potential areas in focus
Özet
Ethio-Türkiye relation being one of the longest relations between African country and Türkiye; it has gone through different historical moments from historical people to people and religious ties to trade relation through Red sea.
The long-existing Ethio-Türkiye relation boosted in the end of 19th century when King Menelik and Sultan Abdülhamid II took the throne in Ethiopia and Türkiye respectively; and, after the establishment of the Modern Türkiye in 1923 it consistently grown in multi-dimensional facets.
Even though Ethiopia and Türkiye had long history of relation the formal one started in 1912 when the latter opened its first African Consulate and later its Embassy in 1926 just three years after the inauguration of Republic of Türkiye. Given the fact that the two countries have rich history; it's one of the list researched area. Ethiopia is the second most populous African nation while Türkiye has more than eighty million total population located in a very strategic geopolitical area between Europe and Asia. In international relations, there are different interests and policy priorities based on the uniqueness of every nation. In the same fashion, both Ethiopia and Türkiye have had their policy priorities and interests in different periods of time. Here, the policy crafts and relevant sources related with the topic are consulted and data from embassies and pertinent organs are used to analyze the historical, social, economic and other theme of the same.
The paper gives an insight on the area by examining the historic Ethio-Türkiye relation vis-à-vis the potentials of the two mainly paying special attention to the current foreign policy orientation, strategic geopolitical setup and the fast-growing economies of both; and, pinpointing the unexplored historic and natural resources of Ethiopia which can benefit both given the fact that they entrenched exemplary legal and institutional frameworks to cooperate. Hence, Ethio-Türkiye relation can be excelled to a higher level through investors, tourists and even scholars who can benefit out of and study about it.
Referanslar
Abır, M. (1980). Ethiopia and The Red Sea: The Rise and decline of the Solomonic Dynasty and
Muslim-European Rivalery in the Region, New York: Frank Cass.
Adimasu, A. (2022). Turkey, Ethiopia Reaffirm Commitment to Enhance Cooperation
https://waltainfo.com/turkey-ethiopia-reaffirm-commitment-to-enhance cooperation/
Aime, E. (2013). The Security Issues behind the Ethiopian Intervention in Somalia (2006-2009).
Center of African Studies, ISBN: 978-972-8335-23-6
Bahru, Z. (2002). A History of Modern Ethiopia 1895-1974, 2ed. Addis Ababa: Addis Ababa
University Press.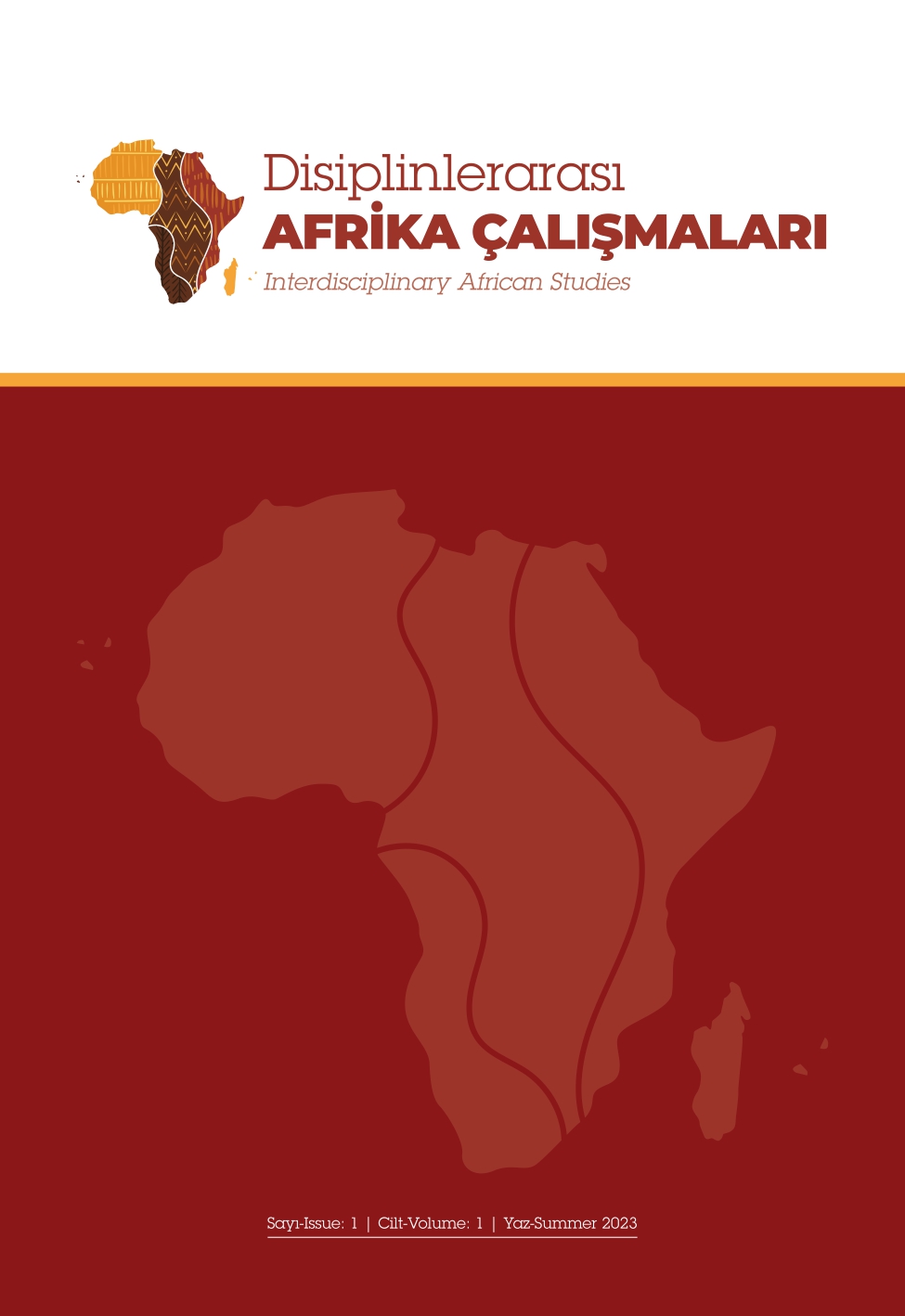 İndir
Nasıl Atıf Yapılır
ALEM, E., & Ayele, Y. (2023). Ethio-Türkiye's relation from the past to the future: Ethiopia's Potential areas in focus. Disiplinlerarası Afrika Çalışmaları, 1(1), 71–90. Geliş tarihi gönderen https://afrikacalismalari.com/index.php/pub/article/view/3
Lisans
Telif Hakkı (c) 2023 Disiplinlerarası Afrika Çalışmaları
Bu çalışma Creative Commons Attribution 4.0 International License ile lisanslanmıştır.